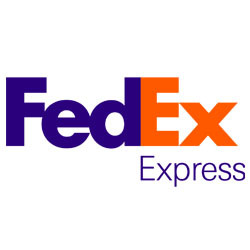 Warehouse Material Handler - Night Shift
Indianapolis, IN
Material Handlers - Night Shift



Benefits:
• Medical coverage with premiums less than $10 per month
• Low-cost vision and dental benefits
• Tuition assistance program
• Promote from within philosophy
• Training and growth opportunities

No Transportation? No Problem!
FedEx Express has partnered with Scoop "Rideshare" to get you to work with little or no cost to you.

Learn to Earn:
University of Memphis and FedEx offers a free online tuition program, LiFE: Learning inspired by FedEx
• Potentially no out of pocket costs
• Courses suited to prior education
• 24/7 tutoring

• No minimum education requirements
• Must be at least 18 years old
• Valid driver's license required for Material Handler position
• Subject to criminal background check and drug screen
• Must have lived in the United States for the last 5 years
• Must provide 10-year residential and work history

As a Material Handler you will provide movement of packages, documents, goods, and/or supply support in a timely, safe, and efficient manner through effective scan/load methods.
• Ability to lift 50 lbs.
• Ability to maneuver packages of any weight above 75 lbs with appropriate equipment and/or assistance from another person.
• Ability to successfully complete all basic and recurrent training.
• Ability to communicate both timely and effectively, in a noisy operations environment.
Night Shift: 10pm - 6am

FedEx Express is an EEO/AA/Veterans/Disabled Employer and prohibits discrimination and harassment against any applicant or employee on the basis of race, color, religion, national origin, citizenship, genetic information, age (except for bona fide occupational qualifications), sex, pregnancy (including childbirth or a related medical condition), disability, sexual orientation, gender identity, gender expression, marital status, military leave or service, status as a disabled veteran or other covered veteran status, participation in EEO protected activity, any other status protected by federal, state, or local law, or association with a person on the basis of one or more of the foregoing.

19409